Welcome to Promo Golf – Groupe Pr Contact
Promo Golf – Groupe Pr Contact is a distributor of promotional and corporate clothing. With strategically located distribution centers across Canada, we are able to offer our customers a comprehensive choice of quality products at the best prices. Our commitment to customer service is also greatly appreciated by our clientele.
Promo Golf – Groupe Pr Contact aims to surpass the high standards of the industry in terms of customer service.

To Trimark website
Trimark is a leading promotional apparel supplier, founded in 1975 in Markham, ON, Canada. Known for innovative high-quality designs, leading service and immediate availability, the company continues to grow and expand into new markets. Trimark is home to five in-house brands, OnTour, Outer Boundary, Landmark, Nexus and Elevate Sport, as well as the exclusive Canadian distribution for Ahead Headwear. Trimark's products include polos, fleece, soft-shells, outerwear, woven shirts, jackets and headwear. In 2010 Trimark Sportswear was the activewear licensee for the Vancouver Winter Olympics.
To Trimark website

To Bullet website
Bullet, a subsidiary of Polyconcept North America, is located in Miami, Florida and leads the promotional products industry with low prices, deep inventory, and 24-hour order turnaround. For over 30 years, Bullet has built its reputation on consistently providing superior service, reliability, and quality to promotional products distributors. Bullet provides the largest selection of products in categories that include writing instruments, drinkware, tote bags, key tags, stationery, lighting, fitness & recreation, and travel accessories.
To Bullet website

To Leed's website
Known for the contemporary, retail look of its comprehensive line of corporate accessories, Leed's products include bags, pens, padfolios, drinkware, memory, technology, awards, and more. Relentless product innovation, energetic customer service, and dynamic client collaboration have garnered Leed's numerous honors from distributors and industry trade associations across the United States and Canada, including the PPAI Star of Excellence and the ASI Distributor of the Year awards.
To Leed's website

Visite le site de AJM
At AJM we have only one passion, headwear. It has been our specialty since we started business in 1983 and continues to be our only focus. Over the years, styles and shapes may have changed but our commitment to provide the best service in the promotional industry remains eternal. With 3 Canadian distribution centres (Montréal, Toronto, Vancouver) and carrying the most diverse selection of styles, we are Canada's largest headwear supplier. We offer quality products at the best possible value with quick and efficient service.
Visite le site de AJM

To Canada Sportswear website
Canada Sportswear is a Toronto family based firm which started over 50 years ago in 1954. Our roots began as a domestic manufacturer specializing in outerwear selling to the mass retailers across Canada. Today the Company has evolved to an importer of various apparel product including outerwear, knit shirts, woven shirts, tracksuits, fleece, and many accessory items like scarfs and blankets, and the product categories go on and on.
To Canada Sportswear website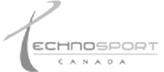 To TechnoSport Canada website
Technosport Canada is 100% Canadian owned company and a leading distributor of promotional and corporate activewear clothing and accessories. With distribution centers strategically located across Canada, we offer our clients a complete choice of top quality products at the best prices. Our commitment to customer services is appreciated by our customers. Our distribution centers are located in Toronto (Ontario), Montreal (Quebec), Vancouver and Calgary (Western Canada), Moncton (Atlantic Provinces).
To TechnoSport Canada website